Sunday Celebration Service
09/10/2023
Ministering: Pastor Bimbo Ekwueme
Topic: Wisdom of the Lord
Text: Isaiah 33:6 (AMPC), 1 Timothy 1:17 (AMPC)
Declaration: The blood of Jesus Christ has purchased wisdom for me, therefore, I rule and reign in this life.
James 3:14-17
There are categories and classes of wisdom.
Jesus has been made to us wisdom.
Kinds of Wisdom:
1. Earthly wisdom
2. Intellectual wisdom
3. Devilish wisdom
God is a merciful father and His heart is filled with mercy towards you.
God has given us wisdom to navigate life victoriously.
There's a lot on the earth that is called wisdom but that will put one in trouble.
1 Corinthians 2:6
1 Corinthians 3:19
The wisdom that is from above is above all.
1 Peter 3:1
A lot of wisdom people display in the world is unprofitable. 1 Corinthians 3:19 (KJV)
God expects us to embrace the wisdom from above.Unless we choose to operate in the wisdom of God we will not have the right results.God is the only source of wisdom.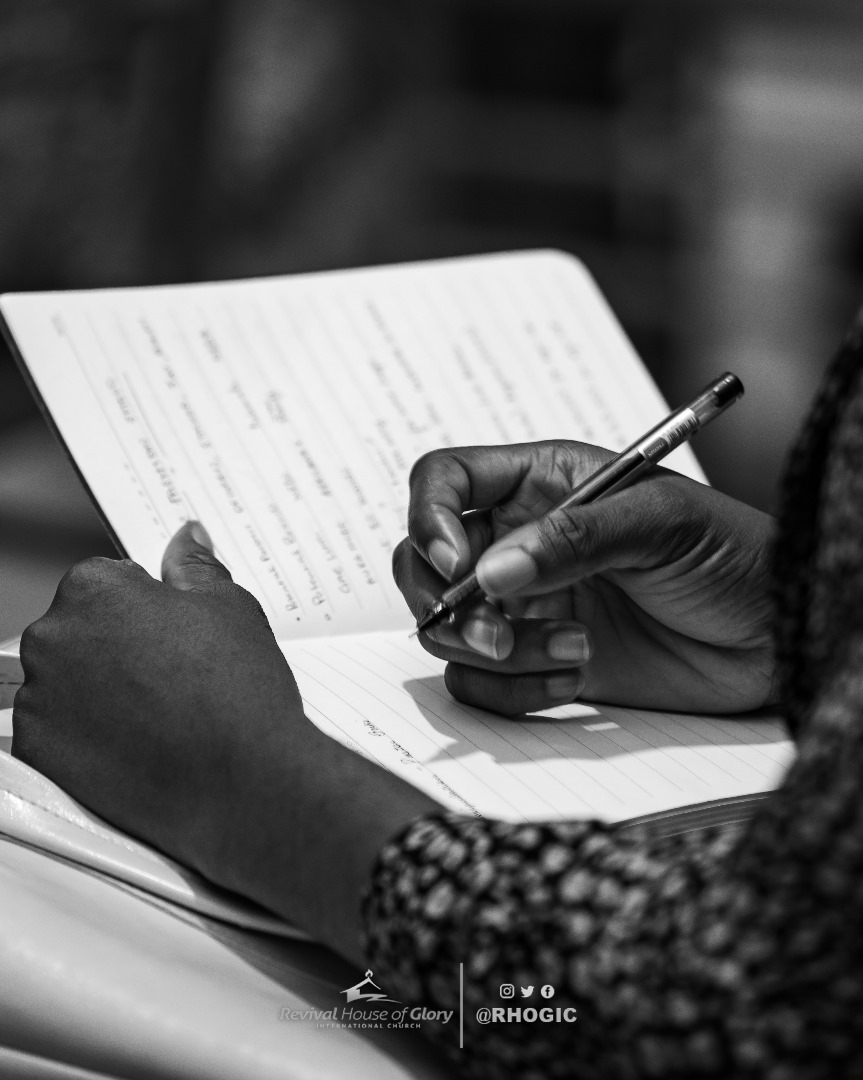 Where does wisdom come from?
1. God is the only source/fountain/custodian of wisdom
Proverbs 2:6
Psalm 104:24
Everything that God created came into being by divine wisdom.
2. The Living Word
1 Corinthians 1:24
Luke 2:40
Jesus was the Word that became flesh. He was filled with wisdom and the grace of God was with Him.
Luke 2:52
Jesus increased in wisdom.
Jesus needed wisdom to triumph on the earth. How much more you and I?
2 Timothy 3:15
The Word of God is the fountain of wisdom.
Proverbs 4:4-9 calls on us to come and receive wisdom.
Beloved, go to the Word in search of the wisdom of God.
The more you meditate on the Word and apply it, the more your wisdom increases.
You retain the Word through meditation.
Beloved, when you find yourself walking in error in any part of your life, that means you are lacking in wisdom in that area.
The more you meditate, the more the fountain of wisdom dwells in you.
Declaration: This week, you shall be promoted by the workings of wisdom in Jesus name.
Wisdom brings riches and length of days to you.
Benefits of wisdom:
1. When you love her she will keep you.
2. When you embrace wisdom she will bring you to honour.
3. Wisdom prolongs days.
– Through impartation
Deuteronomy 34:9
Ezekiel 2:2
The spirit of wisdom is the one that shows you the way to go in life.
– Through prayers
Ephesians 1:17-18
If you lack wisdom in James 1:5, we are to humble ourselves and ask for wisdom in the place of prayer.
It's possible to have wisdom in some areas of life and not be wise in other areas.
Give yourself to the well of God's wisdom that brings revelation to you and apply it.
– Through the fear of the Lord.
Proverbs 9:10
Isaiah 11:2-3
There is the resting of the spirit of the Lord that fills and saturates our hearts with wisdom.
When you open your heart to the fear of the Lord, it gives you access to unimaginable wisdom.
Proverbs 25:12
Each day in our lives, we are faced with so many choices.
But when you fear the Lord, God will teach you the way to choose.
Psalm 25:14
Many times the things we need regarding which way to go requires God's wisdom.
Declaration: May God reveal deep secrets to you.
The secret of the Lord is revealed to those that fear him.
Declaration: May God reveal deep secrets to you.
Daniel 2:19
What is foolishness?
1. Speaking all of your mind is foolishness. Sometimes we need to look at the opposite of wisdom (which is foolishness).
Proverbs 29:11
Proverbs 17:28
2. Fools mock at sin but among the righteous there is Favour. Proverbs 12:15
3. The woman who tears down her own home.
Proverbs 14:1, Proverbs 11:22 (MSG)
Wisdom helps us discern even when actions appear foolish.
Declaration: We will not give our spouses foolish but wise counsel.
4. Anger. Being quick to anger labels you a fool.
Ecclesiastes 7:9 (KJV, NLT) – Wisdom helps check our anger.
Luke 21:15 – it's foolishness to keep quiet in the face of opposition but wisdom helps you speak against all that comes against you.